Info & Prices

We offer both group courses in suitable local venues and private sessions in the comfort of your own home. Sessions can accommodate up to six people/couples (great for NCT groups)


For a full Two Hour session the price is £25 per person, unless this is organised by us, not you.
This includes tea & coffee and a take home bag with emergency-reference fridge magnets and course material.
Please contact us for further details or to express an interest

There are generally only 6 places on each course so please book early if you are interested, although we can be flexible so email us with your requirements.
Please complete the booking enquiry form below prior to payment to ensure that there are spaces available.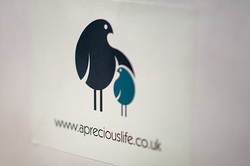 Babies and non-walkers very welcome (a play mat&selection of age-appropriate toys will be available)
Baby changing facilities available
Tea, coffee (for the two hour course only) and bottled water included

Whilst we are fiercly aware of the difficulties of childcare and we are extremely child-friendly, children that can move tend to be very distracting for you. It then becomes difficult for you to get the most out of the course.
But if you have young children and are keen to attend please contact us (either via the enquiry form below or by email and we will endeavour to arrange something for you! Everything is possible!! (....well almost!)

---
PRIVATE BOOKINGS

Autumn Offer - £150 for a group of 6 people within your own home or your own venue.
All courses include our take home goody bag including quick reference fridge magnets and course material.
​
Please enquire for individual private course prices.

Please note that for private courses outside of Hampshire and Wiltshire, there is a minimum price of £100 (for up to 3 people).

For certified courses please email or fill out the contact form including your buisness details and amount of people requiring training and we will send you a personalised quote.

Course Booking Enquiries
Please fill in the booking form below and we will contact you to confirm or discuss availability.
Alternatively, please feel free to phone, text or email to discuss your requirements.

***Currently out of stock***​
Essential First Aid Kits
£17.00 (Inc P&P)

They include cold packs, sterile dressing, a paediatric blanket, sterile swabs, scissors, sterile dressings, tweezers, syringes, tape, sterile wound and eye wash, sterile wipes, gels, single use thermometers, plasters and all necessary instructions. (Please note this price includes postage. Postage can be refunded if you want to collect or are local to Whitchurch or Salisbury).